Shorthorns for sale
Red Rose and JWM Shorthorns
Four Yearling Bulls For Sale
MLM 6J, MLM 8J, JWM 11J, and JWM 22J
See attached sale flyer below for details.
We also have some cow calf pairs available for those looking to expand. All the work has been done for you.
Stop by and take a look. We would love to show you our cattle!
John's cell is 519-636-6634
Martin's home number is 519-442-7066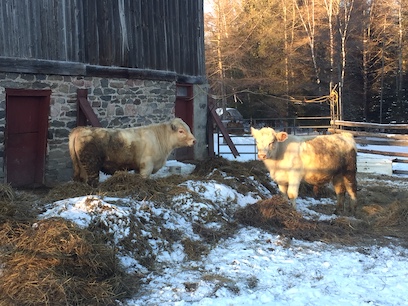 Gavin McElwain
Bulls For Sale
Two registered white yearling shorthorn bulls. The one on the right is Snowdon Jelly Bean 5J, tattoo GJM 5J, 100%, polled. The one on the left is Snowdon Jack 3J, tattoo GJM 3J, 97.8%, scurred. Both have been tied this winter in the barn and let out during the day. Both were born unassisted with birthweights of approximately 80lbs. Please feel free to message or call for more information. 705.935.0945.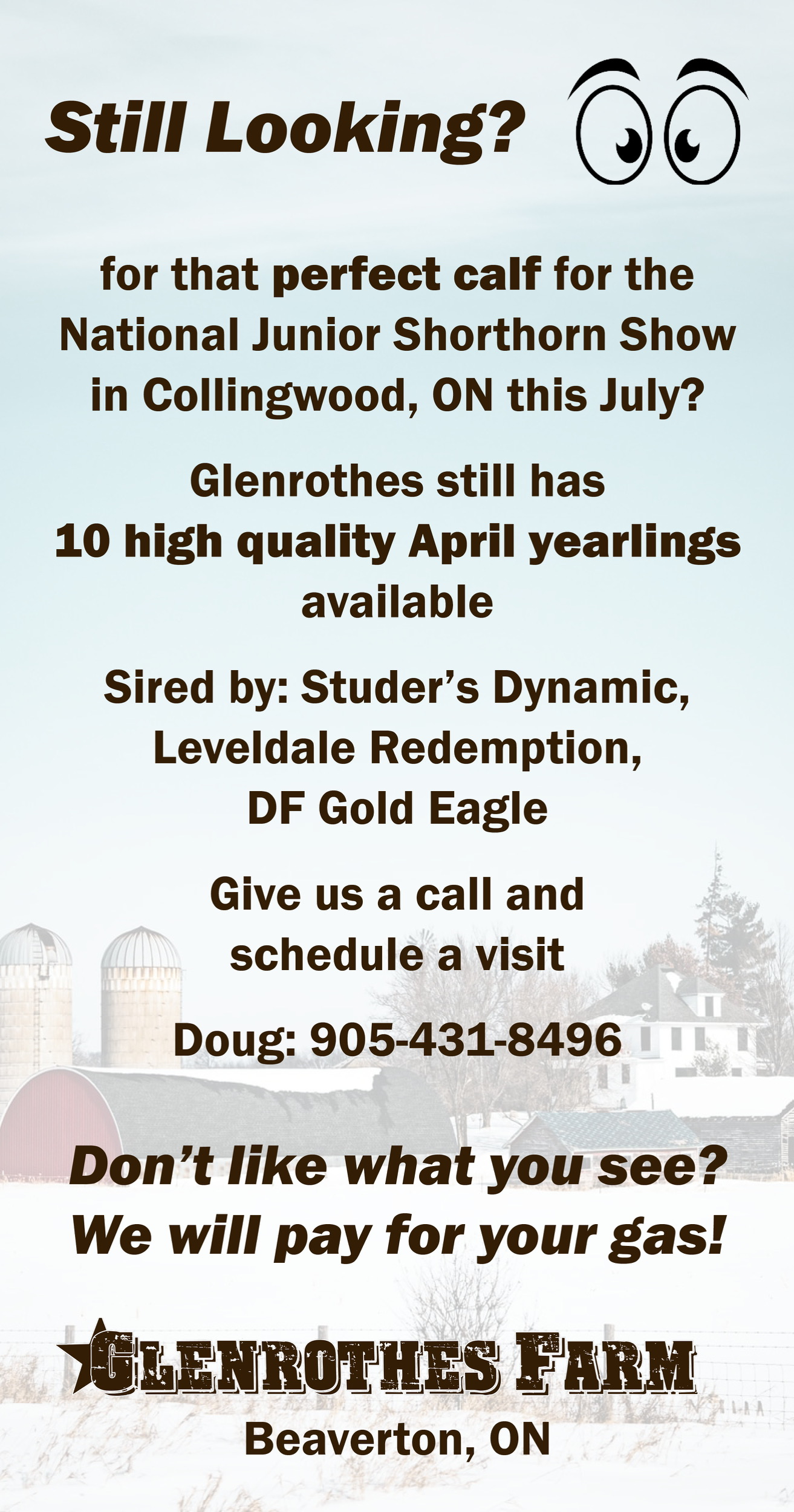 Glenrothes Yearlings Sale
Glenrothes Yearlings Sale
Beaverton, ON
Still looking for that perfect calf for the National Junior Shorthorn Show in Collingwood, ON this July?
Glenrothes still has 10 high quality yearlings available.
Sired by: Studer's Dynamic, Leveldale Redemption, DF Gold Eagle
Give us a call and schedule a visit.
Doug: 905-431-8495
Don't like what you see? We will pay for your gas!

Sale Flyer
Glenrothes Farm Web Site
Glenrothes Farm on Facebook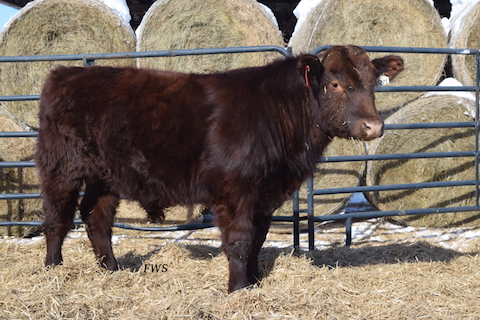 Ferme West Shefford
Bulls For Sale
It's that time of the year again ! We've got 2 of our best purebred shorthorn bulls to offer. Mister casino was born on January 19 and Big deal on March 29. They are only sold on private treaty.
If you have any questions on the pricing of those, text me or call Ernest at 579-488-4651. Located in Shefford, Quebec, Canada
Bodmin Shorthorns
Bred Heifers For Sale
AFBV 1H - bred to Bodmin Patent 32G
AFBV 2H - bred to Bodmin Patent 32G
AFBV 14H - bred to Bodmin Patent 32G
AFJ 31H - bred to Bodmin Patent 32G
AFJ 35H - bred to Bodmin Evolution 5E
AFJ 39H - bred to Bodmin Patent 32G
Call George Procter: 519-530-9005
Bodmin Office: 519-887-9206