Shorthorns for sale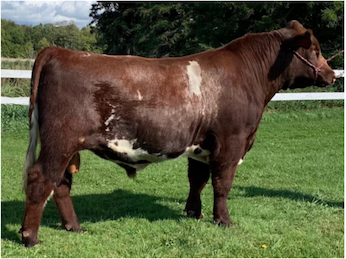 Glenrothes Heisman 19H
(X-CAN*27697)
A son of Studer's Dynamic 56D and out of our good Countess cow family. He is tested as triple clean, myostatin free and homozygous polled. We have used him to breed some of our cows and heifers this year and would be interested in retaining a partial interest in this bull.
Contact: Doug Brown (905) 431-8496 or [email protected]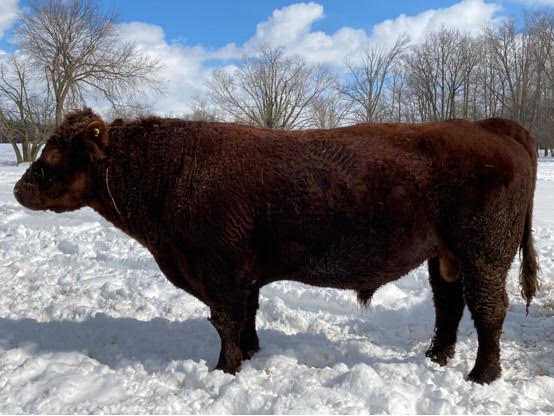 Tibs Shorthorns
Bull For Sale
DF PURE GOLD 3N
sire HILL HAVEN OMAHA 14W
SUNNYDALE OMAHA 8C 30/03/2015
dam SUNNYDALE AUGUSTA HILDA 1T
K-KIM GOLD COUNT 22P
Omaha is a thick easy going bull that I purchased from Ted Hossfeld as a calf. After 5 breeding seasons Omaha needs a new home. I will be sorry to see him go.
Contact: Pat Thibodeau 416-319-1901
Crawfdown Farms
Bulls For Sale
Glencoe, ON
Contact: Gord Crawford 519-870-2396

Red Rose/ JWM
Bulls For Sale
Drumbo, ON
Contact: Martin Mason 519-771-7066 or John 519-636-6634

Banbury Grasslands
Bulls For Sale
St. Agatha, ON
Brighton, ON
Contact: David Banbury 519-513-3962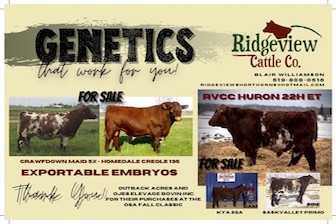 Ridgeview Cattle Co.
Exportable embryos and RVCC Huron 22H ET for sale.

Sale Flyer