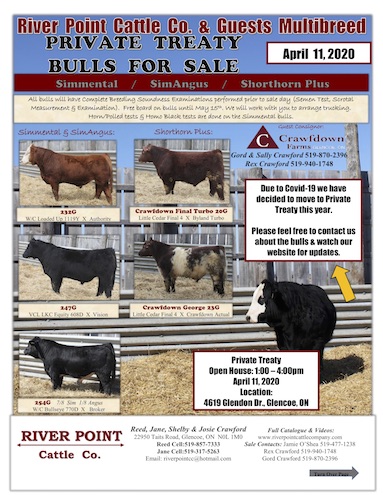 River Point Cattle Co. & Guests Bull Sale
April 11, 2020 • Glencoe, ON
Simmental / SimAngus / Shorthorn / Hereford
Due to Covid-19 we have decided to move to Private Treaty this year. Open house on April 11 from 1 p.m. to 4 p.m. Please feel free to contact us about the bulls and watch our web site for updates.
River Point Cattle Co. & Guests Bull Sale Flyer
River Point Cattle Company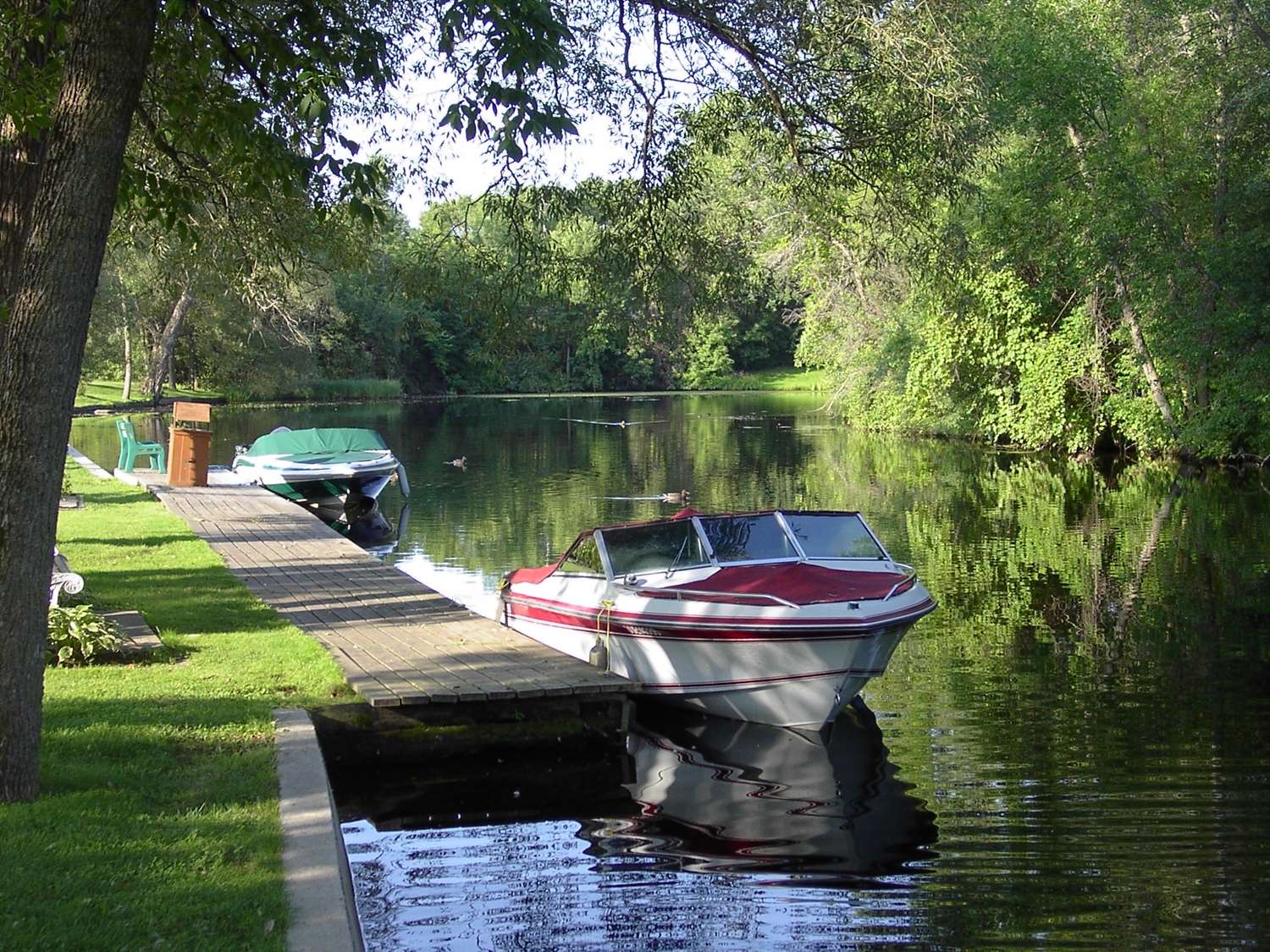 OSA Annual General Meeting
CANCELLED
In lieu of our meeting, we have prepared an Information Package with summaries of our past year's events, and plans for the upcoming year which will be distributed to each member by mail in the next few weeks
There are three Board member positions with terms expiring in April. We are seeking candidates to fill these three vacancies. If you are interested in becoming a Director on the OSA Board, please contact Blair Williamson at (519) 808-0516 by March 29, 2020 to obtain more information and discuss these opportunities.
Notice of AGM cancellation and call for board member nominations
2019 AGM Minutes for Review